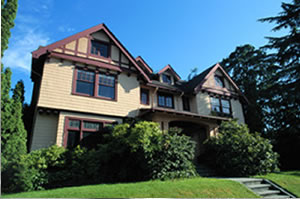 A homeowners insurance is necessary whether you own or rent. If you own a home or a condominium, the policy will provide coverage for the value of the buildings or part of a building that you own, your contents and your personal liability exposures. A renters policy will protect your personal property and your personal liability exposures. The homeowners policy is a package policy which combines many important coverages at a reasonable cost. You can also add to these coverages if you have above average needs.

Remember. It never hurts to review your insurance coverage at least once a year.
Understanding homeowners insurance is easier than you may think. Here is basic information about:
If you own a condo or a townhouse, there are two things to remember when it comes to insurance.
Your condo association has a master insurance policy that covers the outside of the building's structure, including the roof and common areas such as pools and sidewalks.
The master policy does not insure the inside of your unit or any of your personal belongings.
Condo owners insurance can cover additions, alterations, wall fixtures, floor and ceiling of your unit or your personal belongings. Understanding condo insurance is easier than you may think. Here is basic information about: