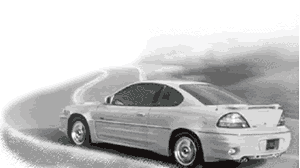 There are only certain coverages that a state insurance law may require you to buy, but there are many coverages available for purchase under the Personal Auto policy. When purchasing automobile insurance consider:
Protecting your assets (which include future earning capacity) by purchasing adequate liability limits
Protecting your mobility by buying coverage to pay for damage to your auto
Protect what you want to protect, but whatever you elect not to protect, you should be able to afford to pay for with your own money
Factors that will influence the cost of your auto insurance are:
Operators: their length of driving experience as well as their driving records
Location: the town where you live and park your car
Use of vehicle: how far you drive to work or school, whether you use your vehicle in your work
Coverage: the type and amount of coverage that you purchase
Deductible:The amount of deductible you choose. In most cases, the higher the auto policy deductible, the lower the premium paid.
Other Considerations:
Many insurance carriers offer premium discounts. Ask us about discounts for:
Insuring multiple cars.
Having a good driving record.
Using anti-theft devices.
Owning a car with automatic seat belt, factory-installed air bags or anti-lock brakes.
Good students.
Mature drivers.
Auto Insurance Shopping Tips:
You may be able to save money on your auto insurance. Consider these ideas:
Increase Your Deductible.
Raising the deductible from $250 to $500 may reduce auto insurance cost by as much as 15 percent. But, you must be able to pay a higher out-of-pocket amount if you have an accident.
Buy a Low-Accident, Low-Theft Rate Car.
Insurance usually costs less if statistics show the type of car is involved in fewer accidents and thefts. The magazine Consumer Reports often provides information like this. The Insurance Institute for Highway Safety also keeps these statistics.
Drop Collision Coverage on Older Cars.
For most cars, the older they are the lower their actual value. The amount an insurance company pays for collision damages may be below the cost of repairing the car. So, this coverage may be of little or no benefit.